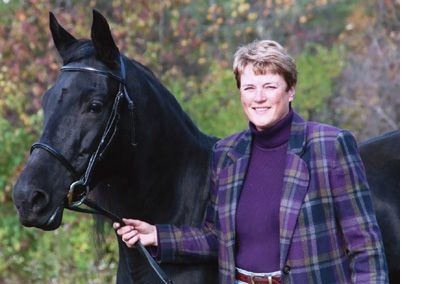 Welcome to The Equestrian Realtor – dedicated to serving the equestrian searching for equestrian homes interested in the selling their current property in Massachusetts and New Hampshire. My site contains an extensive selection of equestrian and country properties, agricultural farms, hobby farms, estates and land.
Being an equestrian, I fully understand the needs of my fellow equestrians and provide only the highest professional services to meet your needs. I have combined my two passions – horses and real estate- to specialize in equestrian and farm properties. I am looking forward to applying my many years of experience in equine activities, business and real estate to facilitate the purchase or sale of your property.
Why my focus on Equestrian Real Estate?
When I started in Real Estate, I worked in residential sales.  Although I liked working in the real estate area, I didn't find residential real estate to be a good fit for me.   Being an equestrian, I had the brilliant idea that helping other equestrians sell and buy property would be a lot of fun and very rewarding.
It is a wonderful feeling to find just the right property for a Buyer and also just as exciting to help fellow equestrians sell their property when the time is right for them to sell.  Through the whole process we talk about goals and achievements in the equestrian venue, and best of all, we talk our horses!
I am a licensed Broker in both MA and NH.  Whatever your goals/needs, I am ready to put my knowledge and skills to work for you.